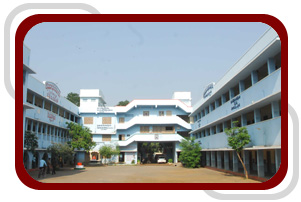 Facilities: U' shape building Ground floor +2 Stairs with 84 rooms, Accommodation capacity for 400 students with Meeting hall, Office room, Parents rest room, Guest room, TV hall, with a separate mess building in 2500 sq. feets with total hostel area of 1.069 acres.
Students in this hostel are studying in different colleges in Guntur city and out side from Intermediate to P.G, M.C.A, M.B.A and Engineering courses.
Scholarships: Scholarships will be given to merit students with excellent performance at studies with good conduct, on every Independence Day.
Activities: Study hours early morning 4.30 AM to 5.30 Am Night 8.30 pm to 11.0.0 pm. Extra study hours will be conducted with some of the committee members supervision from January to April to help students prepare well for the exams. Every weekend entertainment facilities are provided like sports, TV.
Celebrations: Fresher's Day, Independence Day, Republic Day and Devotional activities.